Weather Pack Terminals & Seals
Terminals are tin plated and utilize flex pin and lap-lock design to provide the highest reliability. Their dual-locking tangs securely hold the terminal inside the connector cavity. Terminals are rated at 0 – 20 amps maximum.
The triple-ribbed cable seals and cavity plug is self-lubricating to reduce assembly engage force and will not stain, deteriorate or corrode other materials.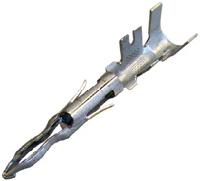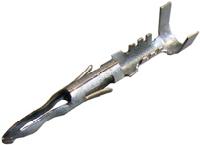 | Male Terminals | OEM Number | Wire Gauges |
| --- | --- | --- |
| WPM-12 | 12124587 | 12 |
| WPM-15 | 12124582 | 16-14 |
| WPM-19 | 12089040 | 20-18 |
| WPM-23 | 12089307 | 24-22 |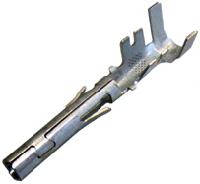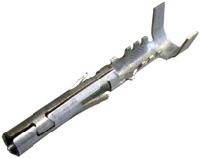 | Female Terminals | OEM Number | Wire Gauges |
| --- | --- | --- |
| WPF-12 | 12124581 | 12 |
| WPF-15 | 12124580 | 16-14 |
| WPF-19 | 12089188 | 20-18 |
| WPF-23 | 12020801 | 24-22 |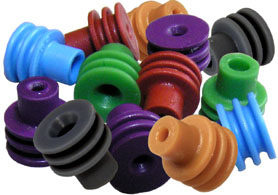 | Cable Seals | OEM Number | Gauge | Wire Diameter |
| --- | --- | --- | --- |
| WPS-BLU | 15324981 | 12-10 | 4.30-3.45mm |
| WPS-GRA | 15324980 | 16-14 | 3.49-2.81mm |
| WPS-GRN | 15324982 | 20-18 | 2.85-2.03mm |
| WPS-PPL | 15324985 | 24-20 | 2.15-1.60mm |
| WPS-RED | 15324983 | 22-20 | 1.70-1.29mm |
| WPS-TAN | 15324984 | 20-18 | 2.42-2.03mm |

| Weather Pack Cavity Plug | OEM Number |
| --- | --- |
| WPCV-PLG | 12010300 |