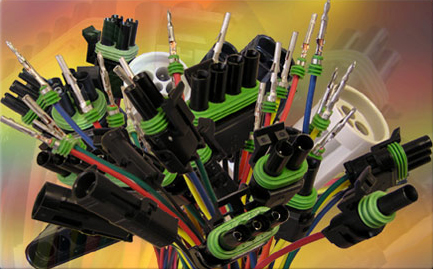 Weather Pack Pigtails
Weather Pack pigtails are easily installed. Cut leads to desired length, remove insulation, and splice into the circuit. Standard wire options are 10" black 18 gauge type SXL wire or 10" white 14 gauge type GXL wire. Configurations are available up to six wires. Special Weather Pack assemblies quoted upon request.
Weather Pack pigtails eliminate the need to make a precision crimp in the field with loose components. They are easily spliced into existing wiring systems with adhesive lined, heat shrink butt connectors, and are as reliable as a factory crimp made with OEM presses and Weather Pack tooling.
Our pigtails are made in the USA from Aptiv Weather Pack components.
The Weather Pack pigtails illustrated below are supplied with 18 gauge black type SXL wire. For 14 gauge white type GXL wire, add "-14" to the part number.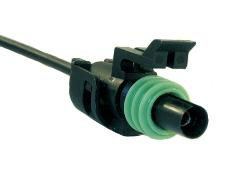 #4800 (8862218)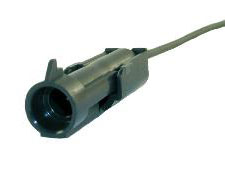 #4811 (12126451)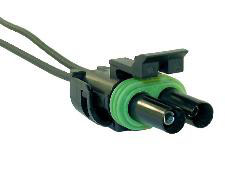 4812 (12126452)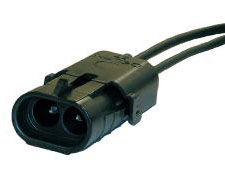 #4810 (12085524)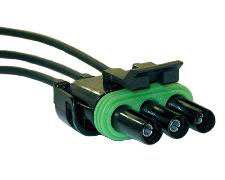 #4813 (12101923)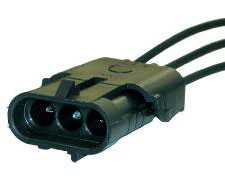 #4814 (12126012)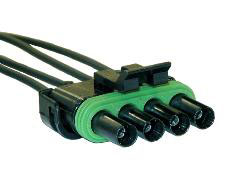 #4815 (12117387)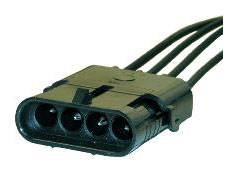 #4816 (12125693)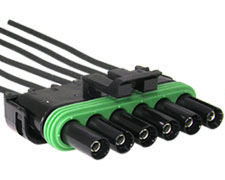 #4817 (12126454)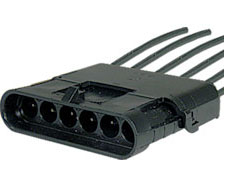 #4818 (12126011)