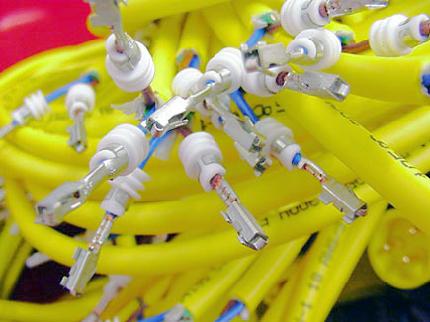 Custom sub-assembly for irrigation use
Metri-Pack Pigtails
Our Wiring Harness Department has produced hundreds of different sealed Metri-Pack connector pigtails for automotive, commercial, and industrial use.
Standard pigtails use stock wire leads in configurations up to 6 wires for connections to devices including halogen bulbs, fuses, sensors and control modules. Additional standard pigtails are illustrated in our online catalog.
Custom pigtails and wire assemblies range from 2 to 6 conductors, and are usually produced in quantities of 100 to 1,000 pieces. Inquiries are welcome.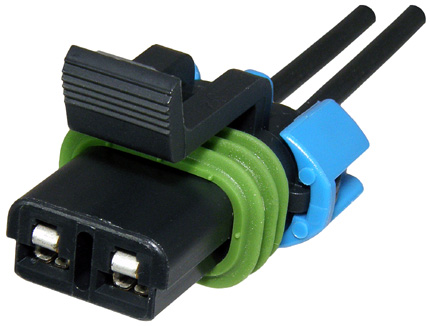 Common Two-Wire Connector Pigtail
White Products part #2809 (Sealed Metri-Pack 280)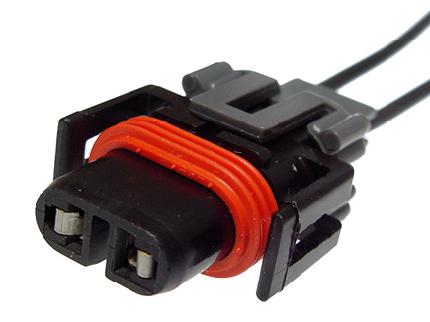 Headlamp Connector Assembly for Industrial Power Sweeper
White Products Part #2803 (Sealed Metri-Pack 280)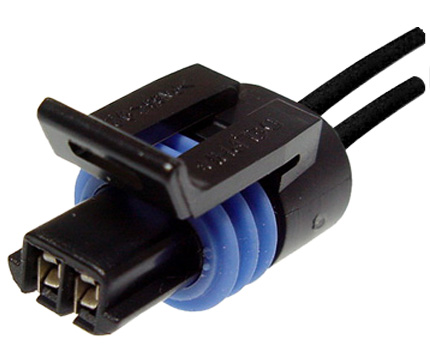 Common Two-Wire Sensor Connector Plug
White Products Part #1504 (Sealed Metri-Pack 150.2 P2S)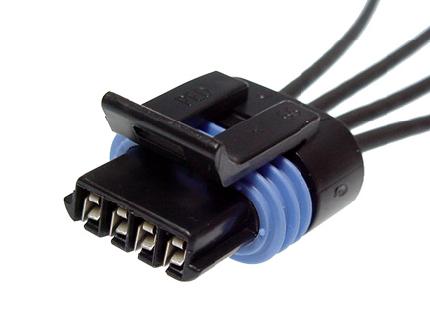 Agricultural Equipment Connector Application
White Products Part #1507 (Sealed Metri-Pack 150.2 P2S)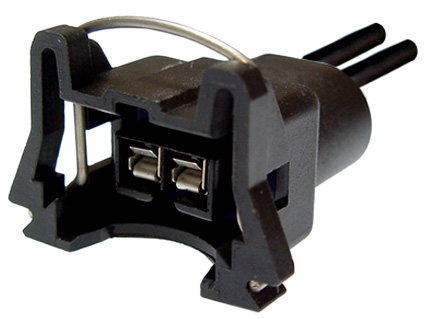 Fuel Injector Connector
White Products Part #7101 (Special Sealed Metri-Pack 280)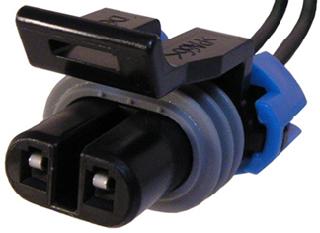 Common Two-Wire Sensor Connector
White Products Part #1510 (Sealed Metri-Pack 150)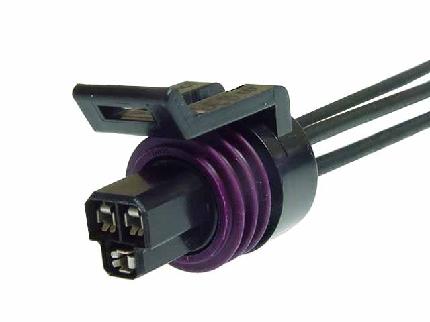 Common Three-Wire Sensor Connector
White Products Part #1520 (Sealed Metri-Pack 150 P2S)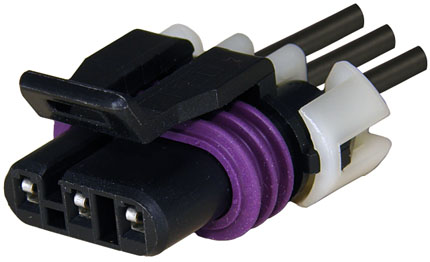 Common Three-Wire Sensor Connector
White Products Part #1523 (Sealed Metri-Pack 150)